Packaging
Menu: Mailbox Rentals | Scanning & OCR | Business Cheques | Deposit Books | Faxes & Emails | Mail Merges | Stamps & Name Tags | QR Codes | Packaging | PDF Forms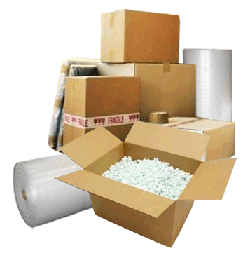 Bruce Stewart, the owner of Package Plus Inc., is the self professed "King of the Bubble Wrap" in the Kawarthas.
Not only can we package just about anything from dishes to large pieces of artwork for shipping, but we will do it in such a way that your items will get there in one piece.
We also sell Packing Materials for the do-it-yourselfer.