Pocket Folders & Tent Cards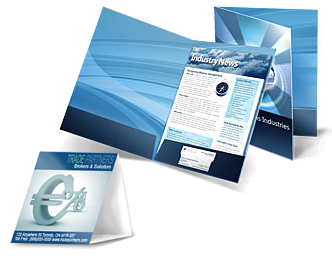 Custom Presentation Folders are a great way to give business, marketing, or promotional materials an extra creative edge. A simple 2-pocket folder can do wonders to help you stay organized and put forth an impression of success and expertise. Remember that before anyone sees your documents, they'll see the folder that you've chosen to store them in.
Our Tent Cards are multi-dimensional and are a simple and compelling way to promote specials or limited time offers.