QR Codes
Menu: Mailbox Rentals | Scanning & OCR | Business Cheques | Deposit Books | Faxes & Emails | Mail Merges | Stamps & Name Tags | QR Codes | Packaging | PDF Forms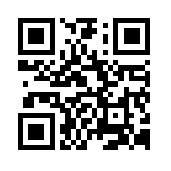 QR Code (abbreviated from Quick Response Code) is the trademark for a type of matrix barcode (or two-dimensional code) first designed for the automotive industry. More recently, the system has become popular outside of the industry due to its fast readability and large storage capacity compared to standard UPC barcodes.
Formerly confined to industrial uses, they have in recent years become common in consumer advertising and packaging, because the dissemination of smartphones "has put a barcode reader in everyone's pocket" for the first time. As a result, the QR code has become a focus of advertising strategy, since it provides quick and effortless access to the brand's website.
Package Plus inc. offers to generate the QR Code for your website and print it on your marketing materials, including labels, posters, business cards, and more.
Here are a few free apps to allow your smart-phone to scan QR Codes:
FOR iPHONE: QR Reader for iPhone - FREE by TapMedia Ltd Open iTunes to buy and download apps
FOR BLACKBERRY: QR Code Scanner Pro - Free
FOR ANDROID PHONES: QR Droid
Please also note that QR Codes must have a large white border, it is actually part of the code.
Relevant pages: QR Code Labels